Webinar: Improving Hiring Practices
WAI Event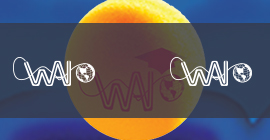 Date:
February 27, 2020
11:00 AM
-
11:45 AM
WEBINAR - IMPROVING HIRING PRACTICES
Peter Carino, the principal of Wire Resources, will share knowledge gained during his 37 years as a head hunter working exclusively in the wire and cable industry, during a WAI webinar that will be held at 11 am EST on Thursday, Feb. 27.
 In his "Improving Hiring Practices" webinar, Carino will cover a range of topics, from what a company should include in their search process for new talent as well as a couple critical questions many hiring authorities miss asking before making a job offer.
Wire Resources was founded in 1967, and Carino joined the company in 1982. He specializes in mid-senior level management positions in sales and marketing, manufacturing, engineering and general management.
 As this production represents a relaunch of the Association's webinar series, registration will be free, and open to everyone.
The webinar will last for 45 minutes, and participants will be able to send in anonymous questions. WJI Editor Mark Marselli will serve as moderator.
Register for free here: WAI Webinar
Email
This email address is being protected from spambots. You need JavaScript enabled to view it.
All Dates
February 27, 2020

11:00 AM - 11:45 AM